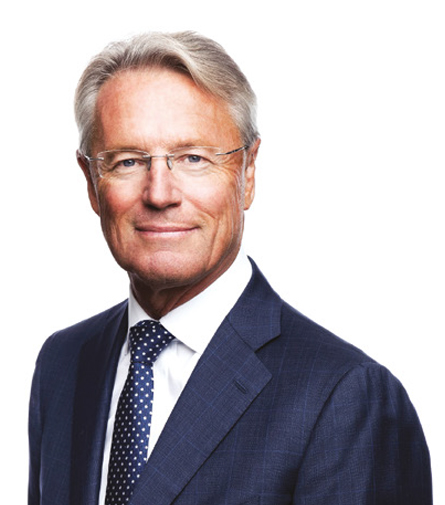 Björn Rosengren, President
The mining industry is constantly under pressure to meet the growing demands of customer expectation. Nonetheless, a confluence of challenges—identical to maintenance, process, and control of mining equipment—are making it difficult to satisfy those demands. A final cause, not to be overlooked, is the aspect of defective equipment design. To address all of these aforementioned challenges, Sandvik offers a portfolio of technical solutions that can streamline the workflow in mining and construction industries.
Sandvik flaunts a comprehensive range of solutions for rock excavation operations promising several benefits, including increased fleet utilization, improved working conditions, reduced maintenance costs, and smoother equipment operation. "Alone, each of these promises holds great potential and together they represent a fundamental shift in optimizing material and equipment flow," adds Björn Rosengren, the President of Sandvik. Increased fleet utilization makes sure of enhancing the performance level and use of optimum workforce. In other words, there are no breaks during shift changes. Additionally, increased productivity is achieved through a continuous process enabling the integration of information on-site.
This automated system provides "real-time" information to assist with the mine's planning processes by measuring, controlling, and reducing bottleneck areas, besides providing supervisors and management on the surface a complete "window" into the mining operation. Moreover, AutoMine is a flexible modular system that can be easily integrated into small scale operations, to massive block caving applications. The system incorporates functions and applications that allow it to synchronize with other third-party IT systems at the mine site.

Sandvik Mining and Rock Technology's automation package for the DD422i and DD422iE underground drilling jumbos boosts operational productivity. The boom collision avoidance system uses a dynamic route recalculation model to predict potential collisions. This prevents the drill from shutting down when the boom encounters a possible collision automatically. Another key part of the package is a teleremote drilling control, which enables the drill for remote operation. This keeps operators away from entering deeper mines, preventing them from the range of health and safety concerns associated with it.

With an integrated set of transportation, warehousing, and labor management solutions, Sandvik will be able to select the most cost-efficient carrier to deliver products to their customers as efficiently as possible. To further illustrate the benefits of Sandvik's offering, the following used case is incorporated as a reference. At Inmet Mining's Pyhäsalmi mine in central Finland, two Sandvik TORO 11-automated load haul dumpers (LHD) were operated from two separate operator stations located in two different mobile-control stations. Deploying the AutoMine system would eliminate the need to manually operate the LHD. The estimated productivity gain is 25% over radio remote control. Consequently, Pyhäsalmi mine is planning a systematic expansion to all new production levels after experiencing a surge in productivity.

The company's primary focus lies in bringing value to customers through solutions that increase productivity and safety as well as to provide services and flexible maintenance programs that cut costs. The company has been consolidating its automation technology for the past 15 years, along with long-term research and development programs in collaboration with international mining organizations. "Extensive research goes into every product provided by Sandvik and comes with application expertise. This combination of technological know-how, process engineering, and quality control has propelled Sandvik into a leading position in several areas around the globe," concludes Rosengren.